In the process of rice making in rice mill, from the beginning of the cleaning process to the cool rice in the polishing process, it is always under high temperature. In this process, the Industrial boiler is used to maintain the environment temperature. What type of Industrial boiler do rice factories usually use?
At present, two kinds of Industrial boiler are used more in Rice Factory: Thermal oil boiler and Industrial steam boiler, among which the user group of steam boilers is more. Most of the boilers in rice factory use chain grate boilers. The purpose is very simple. It can recover rice husk and broken rice as fuel. However, these materials are usually used as fuel only after they are made into biomass particles.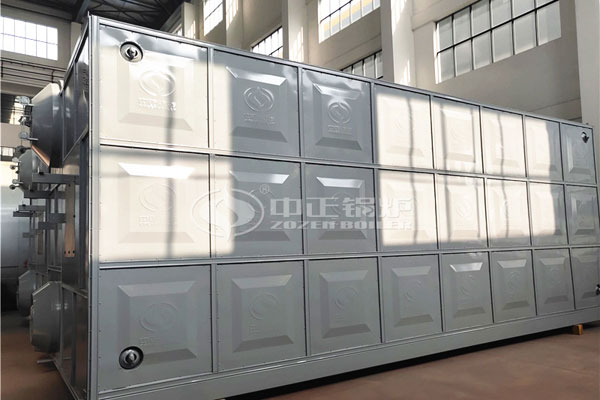 But the ZOZEN Industrial boiler produced a kind of boiler that can use rice shell and broken rice as fuel directly! The thermal efficiency can reach more than 80%!When choosing the boiler, we need to consider the heat value of the whole production process, which determines the power of the boiler. Combined with the size of the company and the layout of the production line, it can help you determine the location of the boiler room.Understand the national standards for flue gas emission, and determine what kind of industrial boiler dust remover to choose. Of course, if the fuel gas boiler is selected, this problem does not need to be considered.
The commonly used slag removers are hanging plate type slag remover and screw-type slag remover. Their prices are the same, their efficiency is the same, and they can choose according to their own preferences. If you choose a Industrial steam boiler, you need to decide what kind of water softening equipment to choose. EPCB recommends that you use water softening equipment with recycled resin to save you more costs. If you want to improve the efficiency of the rice plant boiler, you must buy an auxiliary machine - The economizer. This auxiliary machine can help you improve the thermal efficiency by 3% - 5%, and save a lot of fuel costs.Instrument valve, and interlock protection system, this is necessary for the boiler system! However, you must be careful when selecting valve instruments.
There are many factors to consider when purchasing rice factory boilers. In many cases, you are not sure how large boilers your factory needs and what kind of Boiler Auxiliaries you need. It doesn't matter. Don't forget that you have ZOZEN.