Dairy products manufacturing industry is one of the fastest growing important industries in recent years. It is also an important strategic industry to promote the coordinated development of the first, second and third industries.
Dairy products have gradually become the necessities of people's lives all over the world. In recent years, the output of raw milk, dairy products, annual gross output value and the number of enterprises above the scale have increased substantially. But at the same time, dairy manufacturing industry has become one of the key industries of environmental protection. In the new stage of development, environmental protection has gradually become the most important issue that can not be ignored in the process of dairy industry development. The solution is to put into use high-efficiency and energy-saving oil and gas fired boilers, biomass fired boilers, new coal fired boilers and other environmental protection boilers.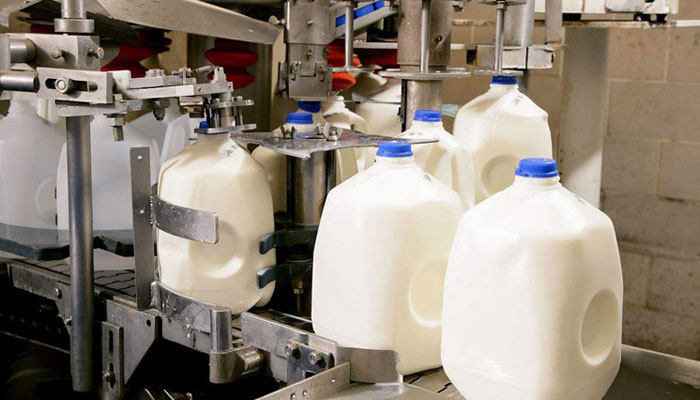 Assuming: A dairy plant produces 350,000 tons of milk products annually, and ZOZEN boiler designed 1 set of 20 tons of WNS 20-1.25-Q and 1 set of 15 tons of WNS 15-1.25-Q steam boilers to provide steam in production line. This program has high efficiency, low operating cost and fully meets customer's steam demand
The production process of liquid dairy products mainly includes: raw milk acceptance, milk cleaning, refrigeration, preheating, homogenization sterilization, cooling, aseptic filling, fermentation, final product storage etc. Steam boiler is used for fermentation, disinfection, drying, etc., The sterilization of liquid dairy products and the fermentation process of sour milk are the main uses of the boilers in dairy plants. According to the experience from working with many dairy companies in the past, fermentation, disinfection and sterilization of dairy products is the main steam consumption sections. If heating and bathing heat are added, steam demand will be higher. In order to ensure the stability of steam supply and the economic benefits of enterprises, ZOZEN tailored solutions for dairy manufacturing industry to help enterprises achieve gorgeous transformation.