Services Center
After years of rapid development, ZOZEN actively promotes the operation mode of innovative technology, quality management and standardized services, and takes the lead in establishing computing centers and local area networks in the industry, and comprehensively implements computer information management. ZOZEN Boiler has provided high-quality services to customers in many countries and regions. It has established service centers in Germany, Indonesia, Philippines, Thailand, Vietnam and Taiwan to provide customers with all-round high-quality services such as project technical consultation, program production, installation guidance, and has been awarded AAA credit grade enterprises, enterprises with annual sales exceeding 100 million yuan, high-tech enterprises and other honors.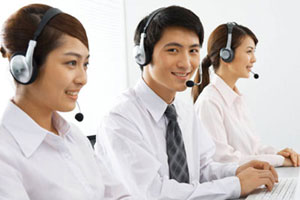 PRE-SALES SERVICE-PRODUCT SELECTION AND CONFIRMATION
Wherever you are, domestically or abroad, you can contact us at any time because ZOZEN has established an online consultation service team consisting of more than 100 persons who provide 365 days×24 hours services for customers.
ZONZEN provides free-of-charge on-site exploration services for customers, including material testing and site evaluation. ZOZEN also provides complete analysis reports and project instructions to ensure that the solution design better meets customer's requirements and has higher safety.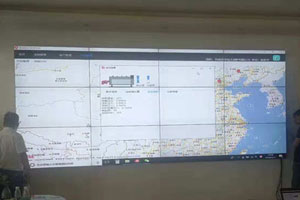 ON-SALE SERVICE-PRODUCT DESIGN, MANUFACTURE, DELIVERY
Based on results of specialized on-site investigation,ZOZEN provides specialized integrated solutions for customers, presenting CAD drawings and 3D drawings of each solution. Because of enormous capability of research and development, ZOZEN can provide customized equipment addressing special project demands. In ZOZEN, we cherish each investment from customers. Using our specialty and responsibility, we help customers reap more from investment.
Combining advanced Internet of Things technology, mobile Internet technology, cloud computing technology, big data technology, intelligent control technology. And 400 call center system and heat source, heat network, heat user highly centralized to form an intelligent cloud management and control center.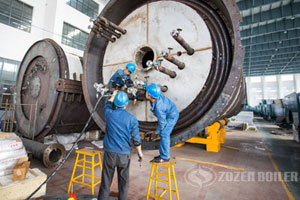 AFTER-SALES SERVICE-INSTALLATION, DEBUGGING, TRAINING, WARRANTY
According to ZONZEN's business coverage, we have established strong installation engineer teams and divided them into several parts according to the businesses, including Pre-sale team and after-sale team. Each team consists of young, middle-aged, and old engineers, fully satisfying business requirement and fulfilling talent cultivation objective.
At ZONZEN, we adhere to the principle of providing each customer specific design solution. Relying on our sales managers' professional knowledge and our services throughout the life cycle of products, we help our customers out of their difficulties in equipment procurement, operation cost accounting, operation management, and after-sales service obtainment, thus improving their profit-making capability and realizing sustainable development of our business.