ZOZEN as a leading industrial diesel oil fired steam boiler manufacturer with 32 years experience and is a top-quality of oil fired boilers supplier. We also manufacture and supply power station boiler and hot water boiler. Here we mainly introduce our industrial diesel oil fired steam boiler as follows: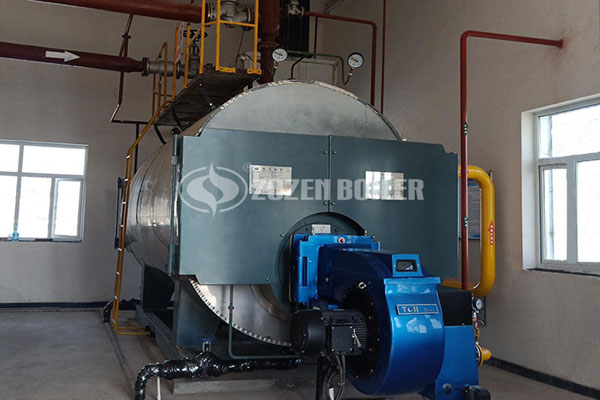 1-90 ton disel boiler Applications:
ZOZEN industrial diesel steam boilers suit all industrial applications like Drugs & Pharmaceuticals Dyes Chemicals, Paper, Plywood, Agro based Industries, Food Industry, Dairy and other process industries.
ZOZEN PLC control system enhanced energy management system, offers significant advancements including many new individual monitoring points. The controller provides stable 24/7 diesel oil fired steam boiler monitoring measuring & verification capabilities and enhances troubleshooting by identifying problems and suggesting solutions via an easy to read display automatically. The controller features simple, intuitive programming that is easy to set up program and operate. With our optimized parameter setting, the easy-to-use interface provides your facility with an intelligent boiler system to optimize energy and personnel management for increased productivity, efficiency and a reduced environmental impact.
1) Small footprint due to compact design.
2) wns series boiler adopts fire tube boiler, szs series boilers are water tube boiler
3) Wetback three-pass structure.
4) Intuitive boiler control on SPC basis with high transparency of operating data.
5) High level of efficiency due to optimized & corrugated combustion chamber and smoke tubes.
6) The boiler can be equipped with a vertical or horizontal economizer which can raise the boiler efficiency as high as 98%!
7) Automatic start-up, standby and shutdown.
8) Pollutant reduced combustion thanks to the use of highly developed firing systems and careful matching of the best boiler and burner combination.
9) Simple commissioning due to pre-parameterized boiler control.